Testimonials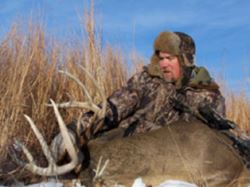 "Over the last few years I have developed a deep respect for Justin and Steve. They both worked for me when they were younger and still help me from time to time. Their honesty, integrity and work ethic are second to none. I am proud to be working hand in hand with them as they build and establish their business and have no problem recommending them to others."
Don Higgins - Owner
Higgins Tree Farm and Higgins Outdoors Inc
---
Proven Results
After walking a piece of property that recently had (TSI) incorporated, it didn't take me long to realize I needed this for my Whitetail Management Program. I have never seen better results with anything like I have with a perfectly placed (TSI). Justin Reopke and Steve Niemerg had the job done in only 2 days, and the results have paid off ever since. I have only had my (TSI) incorporated for 2 years now and below are 4 of the 6 bucks we have shot coming out of or going into the (TSI). A proper (TSI) is beneficial for all wildlife and future timber values. It's a no-brainier (TSI) is a must if you want to hold mature bucks on your property. Thanks R&N for creating a Whitetail Heaven on our property.

Kyle Heuerman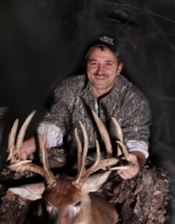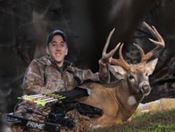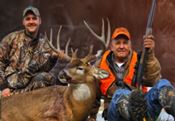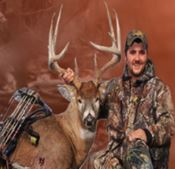 ---
Timber Stand Improvement
In the winter of 2013, I hired Steve and Justin to perform a  "Whitetail Deer Habitat Improvement" TSI (Timber Stand Improvement). It was of the highest priority on my Whitetail Deer Program to include  about 30 acres of timber to be cut in order to build a sanctuary for  the whitetail deer in my area.  Although I had other bids to do a  TSI, if carried out it was only to be a "timber improvement" and not  for my whitetail deer intentions.       
 
Justin and Steve, who are both serious whitetail deer bow hunters,  worked from sunup to sundown, hinge cutting trees and spraying the  bases in one-third the proposed time that my other bidders had  projected.  I found them to be tireless workers and true to their  word in helping to build my whitetail deer paradise.

Thanks Justin and Steve for a terrific job and your invaluable advise to help make my dream come true.


 Dr. Kirk Kvitle 
 Quincy, IL